Doing basic repair on appliances and devices at home can be a great way to keep everything working properly and save money while doing it. It can also be a good way to get a better understanding of how things work.
The best resource for anyone interested in learning how to service their own appliances or devices is to start with the owner's manual. This manual contains a wide range of information on the parts and how to fix basic issues.
Check Hoses And Valves For Any Leaks
Reading the owner's manual is often the first step for anyone preparing to do their own Rainbow vacuum repair at home. In some cases, the solution may be listed in the troubleshooting area, or they may find tips on how to do basic maintenance.
For many, one of the top complaints is that the vacuum is not picking up enough dirt and debris. There are several causes for this, such as a hole in a hose, or a leak in one of the seals or valves on the machine.
Each of the valves, seals, and hoses should be checked to ensure that there is no damage or leak. If there is a leak or damage, a replacement can be ordered and quickly installed to resolve the issue.
Wash Filters And Other Parts To Remove Debris
After checking all of the valves and hoses, the next step to Rainbow sweeper repair is to check the filter. The filter becomes clogged and dirty over time, which can lead to a reduction in its ability to remove odors or trap allergens.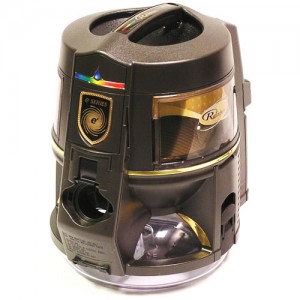 If the filter is clean but has just a few large clumps of debris on it, they can be removed and the filter gently tapped to knock debris and dust loose. This should not be done too frequently, but it can be a good way to get a few extra uses out of it.
If the filter has developed an odor or looks heavily soiled, it should be replaced with a new one. These can be obtained through an authorized dealer and are reasonably affordable as they are meant to be replaced.
Another option is to look for washable filters. A washable filter is one that can be rinsed off to remove contaminants so that it can be reused. When planning to wash the filter, there are a few things that should always be done.
The filter should always be rinsed or washed gently to avoid tearing the material. Large clumps may be removed by hand, but most will come off with just water. After washing, it should be allowed to dry completely.
Before using the filter again, it should be checked for tears, debris clumps, and odors. If it has an odor, it may need to be replaced as it is a sign that it is no longer clean enough for optimal use.
Another thing to check is what the suction is like with and without the filter. If the suction is better without the filter, it may be time to replace it with a new one, even if it has been recently washed.
Schedule Repair Service For Larger Issues
All bolts, screws, and latches should also be checked when doing basic Rainbow vacuum cleaner repair at home. If any of them are damaged or broken, replacements will need to be ordered.
If larger parts, such as the motor, have begun to malfunction then it may be best to call about either a replacement or have it serviced by professionals. This is often the best solution for those who may not have a lot of experience with motor replacements.
Doing simple repair work at home can be a great way to extend the life of the cleaner, but don't be afraid to call a Rainbow vacuum repair professional if it gets complicated or needs more work than anticipated!