High end vacuums tend to put a lot of people off because they tend to come with a high cost. While this is often true, there are many reasons to still consider them anyway.
The most important reasons that people purchase high end sweepers is that they last longer, are better made, and tend to replace a number of cleaning tools, making them the clear and easy choice.
Consider How Long It Will Last
One of the most compelling arguments for the price of a Rainbow vacuum cleaner is that they are one of the longest lasting vacuums available, with some lasting a decade or more!
When you consider that many of the cheaper brands often last a year or two at most, having a sweeper that can last for a decade suddenly becomes a much better idea.
Looking at it from that perspective makes it easier to calculate the annual cost of owning the unit simply by dividing the cost by the average lifespan of that model.
Look At How Useful It Will Be
A big advantage to owning Rainbow vacuum models is that they are incredibly useful for cleaning nearly everything in the home. They can be used to sweep floors, clean tiles, and even shampoo rugs or carpet.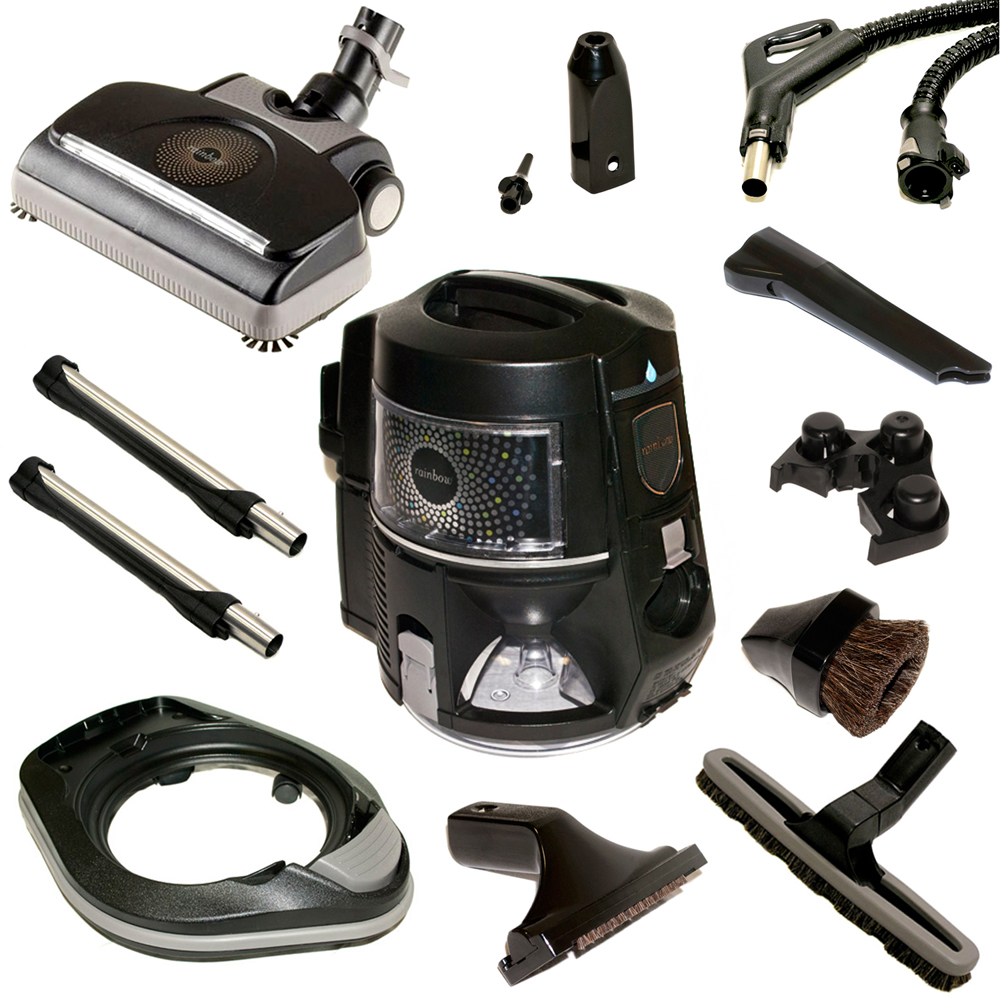 Because they can handle so many different tasks, they can quickly replace things like bulky and expensive carpet shampooers that are hard to use and difficult to maintain.
Those who have children or pets will quickly see the advantage to this because it means they can shampoo the floors every time they need to without having to rent a machine or drag out a heavy shampooer.
What this means is within minutes any kind of mess can be picked up, even if it's a pet "accident" or spilled juice on the rug. Because the Rainbow is so powerful, it can remove the mess and prevent stains.
Versatility is a big factor for many, which is why high end units are so popular. Not only can they clean the floors and shampoo carpets, they can can also clean tile and hard floors as well.
All of the Rainbow vacuum models are designed to quickly and easily go from carpets to hard floors with just a quick tool change. This means no more dirty mop heads leaving dirt on the tile!
Because there are no messy mop heads to handle, the floors are cleaner, which is perfect for those who have small children that love to play on the floor without having to worry about whether it is dirty.
Consider The Cost Of Repairs
Repair costs are another big factor in the cost of any sweeper. Cheap models often break quickly, and can be very expensive to repair. Because of this, many just buy a new one rather than fix the old one.
High end models tend to have a lower overall repair cost because they do not break down as often as cheaper models do. This often translates into paying less over time for repair work.
Once you factor repair costs into the overall cost of the unit, the price of a Rainbow vacuum cleaner often comes out ahead as the better value for the money spent.