Creating a soothing environment in the home is easy if you have the RainMate unit. This versatile unit can be placed in any room, whether it's the kitchen, a bedroom, or even in a child's room.
Many love this accessory because it serves several purposes – it can freshen the air, offers gentle air filtering, and even puts off a pleasing amount of light. It is also very portable, making it easy to move it to any room.
Neutralize Cooking Odors In The Kitchen
One of the best uses for the RainMate IL is in the kitchen as an odor neutralizer. The unit is compact enough that it can be placed on a counter, or even on a kitchen table or island counter.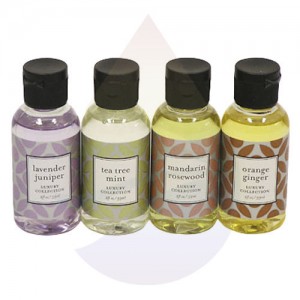 To make the most of this appliance, you will need to purchase one of the specially formulated Rainbow fragrances. These can be purchased individually, or as part of a fragrance variety pack.
Once you have purchased the fragrance, you just add a few drops to the water, and turn the home electrical appliance on and let it run any time you want to remove lingering foul odors from the area.
The device can also be left on to fragrance the room. Unlike air freshener sprays and candles, this appliance can run on its own, and does not create a mess. It only leaves behind fresh and clean air!
Turn Bedrooms Into A Calming Oasis
You can also use the RainMate IL to turn a bedroom into a calming oasis that will help you relax after a long day. It can also help you sleep better as the air will be easier to breathe.
The first step in this process is to use your Rainbow vacuum and its attachments on a regular basis to keep the floors and curtains free from pet dander, dust, or other allergens that can aggravate the sinuses.
The next step is to set the appliance on a shelf, table, or even on top of a dresser. The placement is important as it will need to have a bit of space around it so that it can evenly distribute the fresh air.
Once you have selected the perfect spot for it, you just need to fill it with clean water, and add a few drops of the fragrance of your choice to the basin and turn it on.
The unit does feature an LED light that can be used as an ambient room light, or as a night light. The light is soft enough that it can be used to give the room a gentle glow that is perfect for relaxing.
The light can be turned off or on, making it easy to create the perfect environment for your bedroom. The IL can also be used with or without fragrances, making it even easier to create your oasis!
If you do choose to use fragrances, you will need to purchase fragrances that are specially formulated to work with the entire Rainbow vacuum line up. These are highly concentrated, and will last a long time since you only need a few drops!
Floral scents are popular choices for the bedroom because they are light and soothing. Aromatherapy options like eucalyptus or lavender are also great options for feeling more calm in the bedroom.
Give Children A Night Light They Will Love
Many younger children often prefer to sleep with a night light in their bedroom. The night light may be as simple as a tiny light plugged into an outlet, or something larger that casts a glow across the entire room.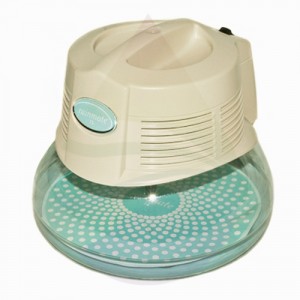 Sound or noise machines are also popular with children as the ambient sound can help them to sleep through the night and wake up feeling more energetic and refreshed.
The combination of sound and light creates a tranquil environment that many children find peaceful. This combination can help soothe even the fussiest of children and help them sleep better.
Fun fragrances can also be added to the water. Popular choices for children's fragrances include fruity choices like cherries, apples, or even citrus. Other fun fragrances include cookies, or other baked goods.
Whether you use your RainMate IL appliance in the kitchen, the bedroom, or in your child's room, it will be a useful and functional addition that will bring harmony and fresh air to any room in the home!