Hard to reach areas can sometimes be difficult to clean because most traditional vacuums cannot maneuver around them, which means they remain filthy. Thanks to the MiniJet, this never has to be a problem again!
With this attachment, it is possible to clean every hard to reach area, whether it's steep stairs, the upholstery in a vehicle, or even around and under furniture in any room in the home.
Vacuum The Area First
Before you start shampooing the area, you will first need to go over it with the Rainbow vacuum and one of the smaller attachments, such as the crevice tool or the upholstery tool in order to pick up dirt.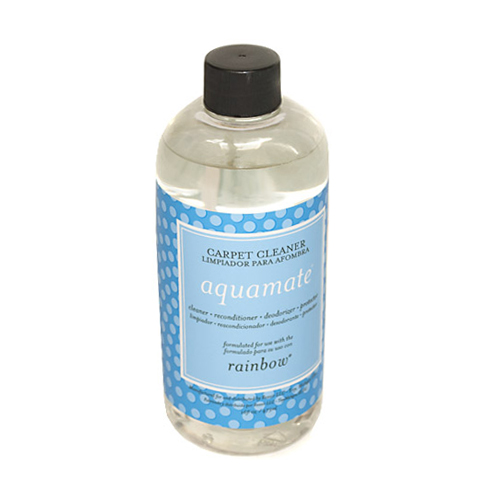 While you clean, keep an eye out for large objects, such as nails, screws, or even toys. These objects can become lodged in the attachments, and may cause damage to them.
If you see any of these objects, be sure to pick them up by hand and dispose of them. It may also be helpful to check for large clumps of fur or other debris as well and dispose of them as you vacuum.
Once the area is as clean as you can reasonably get it, you can begin to set up the Rainbow MiniJet and get started on shampooing those hard to reach areas!
Just Attach And Start Cleaning!
The beauty of the Rainbow vacuum is that the attachments and accessories are easy to use – you just attach them, prepare the water, and you are ready to clean in minutes!
This attachment is perfect for cleaning around the home because it is small, and much easier to handle compared to some of the larger attachments. This makes it more practical for shampooing stairs, or the furniture.
Depending on how dirty the carpet is, it may be necessary to add a cleaning product to the water to help loosen and lift the stains. Products can also be added to help freshen the carpets as well.
The easiest way to shampoo the stairs is to start at the top and work your way down, that way each step receives the attention it deserves, and there is less awkward bending or stooping to reach them.
To begin, go over the top half of the step with the MiniJet in a back and forth motion, making sure to angle it as needed to shampoo it thoroughly.
From there, work your way over the 'lip' of the step, and down the front side of it. Animal hair and dust often collects in this area, so it is important to shampoo it well.
As you finish each step, move on to the next one until you have finished shampooing the entire staircase. After that, just let it dry and your stairs will be clean and ready to use again!
Clean Furniture And Vehicles
The Rainbow MiniJet is not just for cleaning the stairs, it can also be used to deep clean other hard to reach areas like furniture or the interior of a vehicle.
Before you use it on furniture, always be sure to test a small hidden area of it first to make sure that the fabric will not become damaged as you clean it. This is especially important on fabrics like suede or velvet.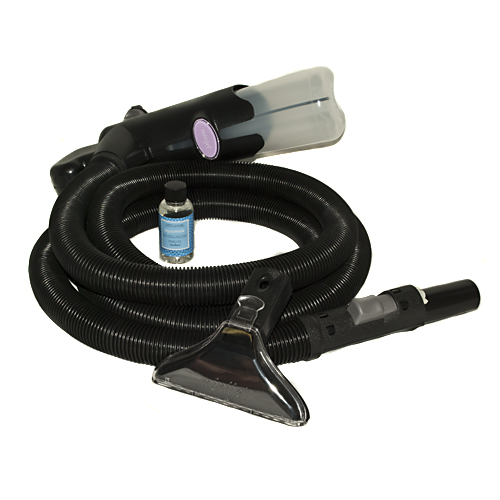 If the test area shows that no damage was caused, you can begin cleaning it by going over it in short passes, making sure to overlap each pass to avoid cleaning lines or missed areas.
Shampooing the upholstery in vehicles is done in a similar manner as furniture, but it does require a little more care as the interior is often harder to access, especially in smaller vehicles.
The easiest way to shampoo the interior is start at the top of the seats and work your way down to the floorboards. Be sure to shampoo under the seats as well, as stains and dirt tend to collect there.
The mats can also be cleaned, but these should be removed from the vehicle and placed on a solid surface first to make them easier to clean. They can then be draped over a railing to dry, or left to dry on the floor.
Because the Rainbow MiniJet attachment is so versatile and easy to use, keeping those hard to reach areas clean and fresh has never been so simple!