When any appliance in the home breaks unexpectedly it can be a big deal. Certain appliances like vacuum cleaners and dishwashers often cause the biggest disruption because they are used frequently in most homes.
Because they are so heavily used, fixing them quickly becomes a top priority. However, the time and cost for the repair depends on what part broke. Some parts, like the motor or housing, may take longer than minor parts.
Replace The Part If Possible
If the sweeper has stopped working entirely it is very possible that the electrical wiring or motor has gone bad. If it has stopped working it is important to keep it unplugged and do not attempt to use it until it has been repaired.
The first step in trying to get it repaired is to contact technical support or a certified repair specialist. They will typically do basic troubleshooting by phone or email to help figure out what went wrong.
If the problem cannot be easily fixed at home, the next step is to have the Rainbow vacuum parts serviced or replaced by a professional. This can take anywhere from a few days to a week or more depending on the problem.
Replace The Main Unit With A Refurbished One
Major parts, like the main unit, may be repaired as long as most of the other parts still work. However, it is often up to the professional to determine if the sweeper still works properly after working on it.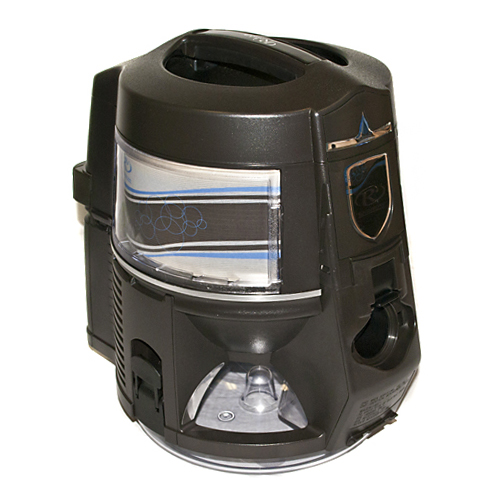 In some cases the unit may not be able to be repaired, leaving owners in need of a working vacuum. Most of the time, the main unit can be replaced with a refurbished or used one.
A refurbished or used replacement is typically the most affordable way to replace a faulty main unit. The availability of the replacements depends on what the supplier's stock is like, and how old the unit is.
Newer models are typically easy to come by, which keeps the cost lower for owners, and makes it easier to get it done in a reasonable amount of time. Very old models may take longer or cost more if the stock is very low or hard to come by.
Another option is to check online to see if any other retailer sells refurbished units. One thing to keep in mind with this is that the seller may not offer a warranty or guarantee on the life or quality of the item.
If there is no warranty or guarantee, buyers should be careful and only purchase from places that have a good reputation. Some may find it best to only purchase units that have some form of guarantee, because if they do not and it breaks again, they will have to buy a new one.
Purchase A Brand New Unit
If a refurbished unit is not available, or is very expensive, there are other options. Some may find it is sometimes more economical to simply purchase a brand new vacuum rather than fix theirs.
If they are buying the same brand, it may be possible to just buy the body if they already have the attachments. This can save shoppers a great deal of money as they do not have to buy the full kit again.
One thing to check before buying a new main body is that the existing Rainbow vacuum parts will be compatible with it. If they are not, then they will not work with the new body.