When it comes to vacuum cleaners, consumers have a very wide variety available to them. There are cordless models, feather-weight units, and even very small models that are perfect for small areas.
In addition to these specialty models are more powerful units that are designed to handle the toughest stains and odors, which is something that many of the lightweight and cordless models are not capable of handling.
They Are Very Easy To Set Up And Use
One of the most powerful units available to consumers is the Rainbow Vacuum sweeper. These units are capable of handling even the biggest wet and dry messes without being difficult to use or too heavy to move around, which makes them easier to use by almost anyone.
One of the biggest advantages to these models is that they are very easy to set up, meaning that owners can start cleaning in minutes. For everyday cleaning tasks, such as a simple floor sweep, owners can simply fill the basin and start sweeping without needing to change attachments.
Cleanup and care is equally simple, as there are no messy bags or dusty canisters to change. The reason for this is that the unit relies on a water basin that only needs to be rinsed out after cleaning and allowed to dry after use.
They Come With A Variety Of Useful Attachments
For some consumers, the basic sweeper attachment is all they will ever need for any vacuum cleaner because it can handle most basic cleaning tasks around the home. It can pick up dry messes as well as allergens with every pass on carpet or tile.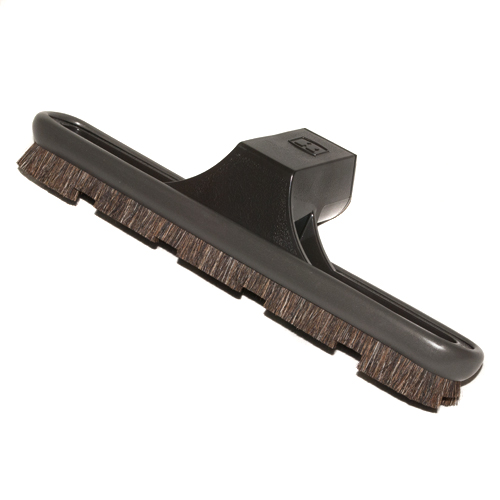 Those who want to expand the cleaning capacity of their sweeper often employ the use of the included attachments in order to clean kitchen floors and the furniture. These attachments and tools make it easy to get the best clean possible with just one vacuum cleaner.
The best tool to use for tile and linoleum floors is the RainJet, which is similar to a traditional mop head. Unlike a traditional mop head, the RainJet is powered by the unit itself, which gives it an incredible amount of cleaning power.
The sponge portion of the attachment can also be changed out, giving the tool even more cleaning power for especially tough stains or spills. The built in squeegee makes it easier than ever to make sure that the floors dry quickly and without streaks or residue.
Other useful attachments include the RainbowMate®, which is used to clean a variety of surfaces and fabrics. Many owners use this tool to clean their sofa, chairs, car interiors, and even their mattresses.
The compact shape of this tool also makes it ideal for reaching areas that are normally harder to clean, or places that the larger sweeper head is not capable of cleaning as well.
They Freshen The Air With Every Use
Another key advantage to using these units is that they help to freshen the air every time they are used. One reason for this is that they trap dust and other allergens better than many traditional sweepers can. This results in air that has fewer allergens present.
Another way to get fresher air simply by vacuuming is to use one of the many fragrances available for the water basin. The fragrances include traditional scents like pine needles and vanilla as well as more exotic fragrances like jasmine and herbal blends.
Some of the cleaning solutions for the Rainbow Vacuum sweeper are also lightly scented and can help to remove odors and leave behind a fresh fragrance that will last for several days, which is a good option for those who want fresh air that is lightly scented.